Budapest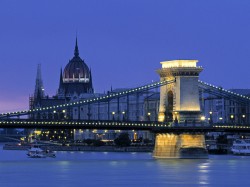 There are plenty of capital cities built on the banks of a river, and in many cases the river, runs through the historic centre. But such a wide and majestic river, as the Danube in Budapest, is more than a rarity. Even more exceptional is the perfect contrast between the right and left banks. Divided in two by the Danube, the numerous vantage points from hilly Buda and Óbuda offer spectacular views of a flat, busy, sprawling Pest on the river's eastern bank. A city that manages to surprise and enthrall in equal measure, reminders of Budapest's rich and often tragic history are ever present. Looking at the city's unparalleled panorama, UNESCO declared Budapest, Hungary's capital, "the Pearl of the Danube", a World Heritage site.
In Buda side, amoung of many attractions, You can visit the oldest church of Budapest – Matthias church, or as they called them in ancient time – The Church of Holy Virgin. You can enjoy the panoramic view from Fisherman's Bastion, walking through on the narrow streets down to Royal Palace of Buda Castle, or having coffee break at the "RUSZWURM" confectionery, which was known as favorite by the Empress Elisbeth of Austria.
In Pest side the visitors drawned to the architectual styles of XVIIIth and XIXth century.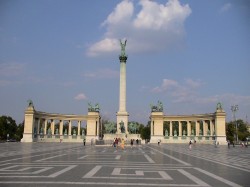 Parliament, Basilica of Saint Steven's, Heroe's Square, Synagogue of Budapest, Hungarian State Opera, Andrassy street, National Museum, Museum of Fine Art and many many other palaces You have to visit to get unforgettable memories from our beautiful city.