START TURIST propose You
EUROPA DENTAL BUDAPEST
Aesthetic Dentistry and Implantology Centre.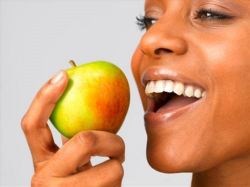 START YOUR NEW LIFE WITH A FASCINATING SMILE!
Our dental clinic is situated in the centre of Budapest District 1, below the Buda Castle and close to the River Danube.
Our clinic offers a friendly, modern atmosphere for you and your family. Consultations are carried out by dental specialists and university professors.
Both our clinic and dental laboratory use the latest technology and materials from Germany (IvoclarVivadent, Hereus-Kuzler), Switzerland (De Trey), and Japan (Noritake, Fuji). Our work is accepted by many insurance companies in Europe and around the world.
Treatments

Dental Implants
Porcelain Crowns
Veneers
Inlays
Partial and Full Dentures
Root Canal Treatment
Denture relining
Bridges
Laser Whitening
Fillings
Orthodontics
Repairing broken or chipped teeth
Straightening teeth
Removing gaps between teeth
Extractions

Why choose us?

free examination and panoramic x-ray
quality treatments carried out by professionals
excellent cosmetic appearance
highly trained dentists and implantologists
competitive prices
caring attitude to our patients
professionalism
written 3 year guarantee
crowns, bridges ready in 5 working days
Guarantee
Our clinic offers a 3 year guarantee for all dentistry work carried out and 5 years guarantee for implants.

The guarantee does not cover:

damage due to accident, unforeseen root canal treatments, excessive weight loss or weight gain over a short period, gum disease, temporary crowns, bridges, dentures neglected oral hygiene, if the dentist's instructions are not followed properly
If You have any questions, don't hesitate to contact us